06 Nov 2020
Blog: Will Carling Talks Stats For The 2020 Guinness Six Nations Championship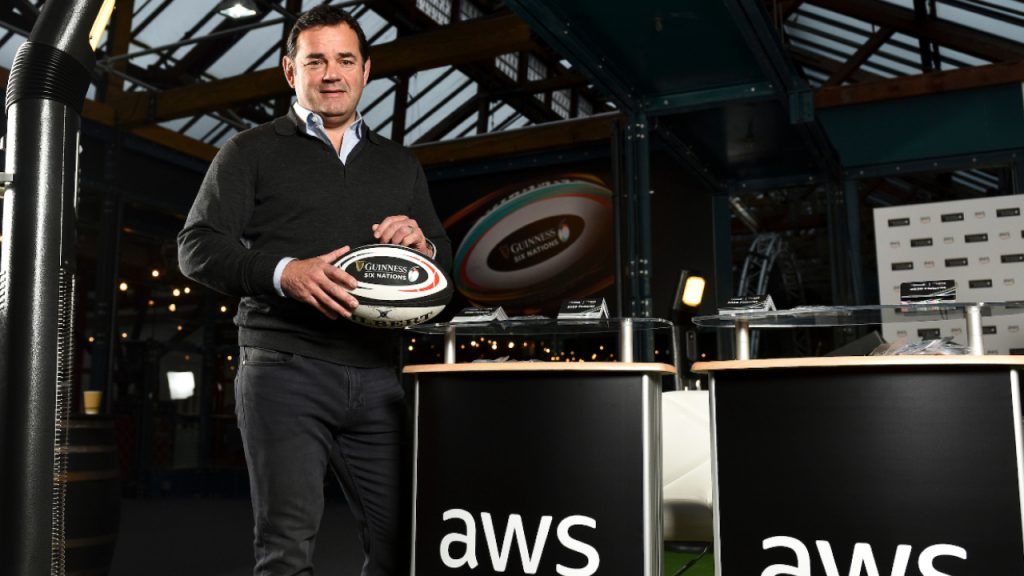 We've been waiting a long time for this; the finale of the 2020 Guinness Six Nations Championship. And it didn't disappoint. In a final round of fixtures that could have seen England, France, Scotland or Ireland emerge victorious, it offered a nail-biting finish to a competition that has been far from ordinary.
It's hard to believe that the last match played before the action was paused due to Covid-19 was on 8 March, with Scotland emerging triumphant over the French, and blowing the race for the Championship title wide open. Seven months later, the dramatic final chapter unfolded over two weekends which saw England crowned this year's champions after a bonus point victory in Rome.
Either Ireland or France could have snatched the title in the final match of the Championship in Paris, leaving England with a nail-biting wait before their victory was confirmed. Even the early game was compelling, as Scotland won in Cardiff for the first time in 18 years, dampening the celebrations of Welsh legend Alun Wyn Jones as he became the world's most capped international player.
But in the day's biggest story, England gained their first Championship crown since 2017, marking the third time they have won the title in Eddie Jones' tenure.
Celebrating our Six Nations champions
It wasn't the smoothest of starts for England as they faced Italy in the final Championship game at the Stadio Olimpico. Despite a man of the match performance from scrum half Ben Youngs, who picked up his 100th cap and scored two tries on the day, Italy made it hard for England to get into full flow in the first half. Both sides scored a try each and England debutant Jonny Hill received a yellow card. However, England came out strong after the break and, in an exciting 40 minutes, scored four tries and outscored Italy, 24-0, to win the game 34 to 5.
It was fascinating to observe, and the added insights powered by Amazon Web Services (AWS) through its Matchstats, provided us with an even deeper understanding of the wonderful game. Overall, England won more rucks (66 to 56), made more breakdown steals (5 to 4) and produced more turnovers (6 to 4). Yet Italy still managed to produce 11 dominant tackles to England's 6 and as many line breaks (4 each) as its opposition.
The context is that England had more territory (58 percent) and possession (55 percent), which forced Italy to make more tackles. So when England did break the line, they did so devastatingly. England bulldozer Billy Vunipola made an incredible 94 metres with ball in hand – the highest of any player on the pitch – while Ben Youngs made the second highest with 63 metres.

AWS helped to bring this context to life for viewers through its Power Game Matchstat, which determines the direct impact of a team dominating particular action areas, assessing its effectiveness at reaching and getting over the gain line, producing dominant tackles, and creating line breaks. It shows where a team is dominant, where a team is lacking, and potentially where the match is being won or lost.
A Championship to remember
While England were certainly worthy winners, we can't forget the wonderful clashes and performances from all those involved throughout the duration of the Championship.
Back in February, at the Stade de France, we saw a thrilling encounter between France and England. England saw a lot of the ball and in good spaces too, with 57 percent possession and 65 percent territory. But possession and territory don't always result in points and don't necessarily win games. France was ruthlessly efficient with its visits to the 22.
Forty-six minutes into the game, the Visits to 22 Matchstat revealed seven visits to the French 22-metre area and no points scored. For those who are a little less familiar with rugby, the main aim of any team is to cross the try line and get the maximum amount of points out of an attacking opportunity. For some, just keeping the scoreboard ticking over and accumulating points with penalties and drop goals is an equally valuable strategy. Whatever the team's plan of attack, visiting the 22-metre area in the opposition's half is only worth it if you walk away with points. France's performance saw them rack up a 17-0 lead by half time. Even with a valiant recovery from England, the French had done the damage and emerged with a 24-17 win.
In yet another colossal battle in Dublin, Ireland brought bruising tackle after bruising tackle to Wales. Dominant tackles put pressure on the attacking team as they lose field position and forward momentum, allowing the defending team opportunities to win the ball. They can also demoralise the opposition if they see their attacking line constantly being pushed backwards.
The Dominant Tackles Matchstat determines the defensive strength and structure of the team and maps out locations and percentages of dominant tackles to analyse teams' momentum in the gain line area. It revealed that at 72 minutes, the Men in Green had made 18 dominant tackles compared to Wales' 13. That was despite Wales making more tackles, and Ireland missing 20 tackles to Wales' 13. Ireland were able to break up Wales' forward momentum at key points, edging the mental battle against their opposition.
Looking forward to the 2021 Championship
As it stands, the 2021 Six Nations Championship will kick off in just three months' time when Italy and France meet at Stadio Olimpico in Rome on 6 February, 2021. This won't leave the players long to rest and recover – physically and mentally – for another brutal campaign, especially with the Autumn Internationals taking place in November and December, adding to the pressures of club fixtures in cup and league.
As a fan, however, I can't wait for the 2021 competition to get started. Thanks to Matchstats powered by AWS, we're able to gain a much better understanding of how matches are won and lost, while also making our sport more accessible to new fans. While rugby appears to be a simple sport – you run, you pass the ball, and you tackle – it is, in fact, incredibly complex. That's why I think these Matchstats powered by AWS are invaluable. They give fans insights into the habits, structures and strategies that create the building blocks for successful teams. What's really great is that they add information and insight in real-time to every viewer, bringing them closer to the action on the pitch.
Seeing how the Six Nations continues to adopt technology to enhance the fan experience excites the armchair coach in me. Using cloud services like machine learning, artificial intelligence and advanced analytics, it really is possible to make rugby – and all sports – more accessible, understandable and engaging for us all.
Until then, congratulations again to our champions, my beloved England!