09 Sep 2020
Des: our story of the serial killer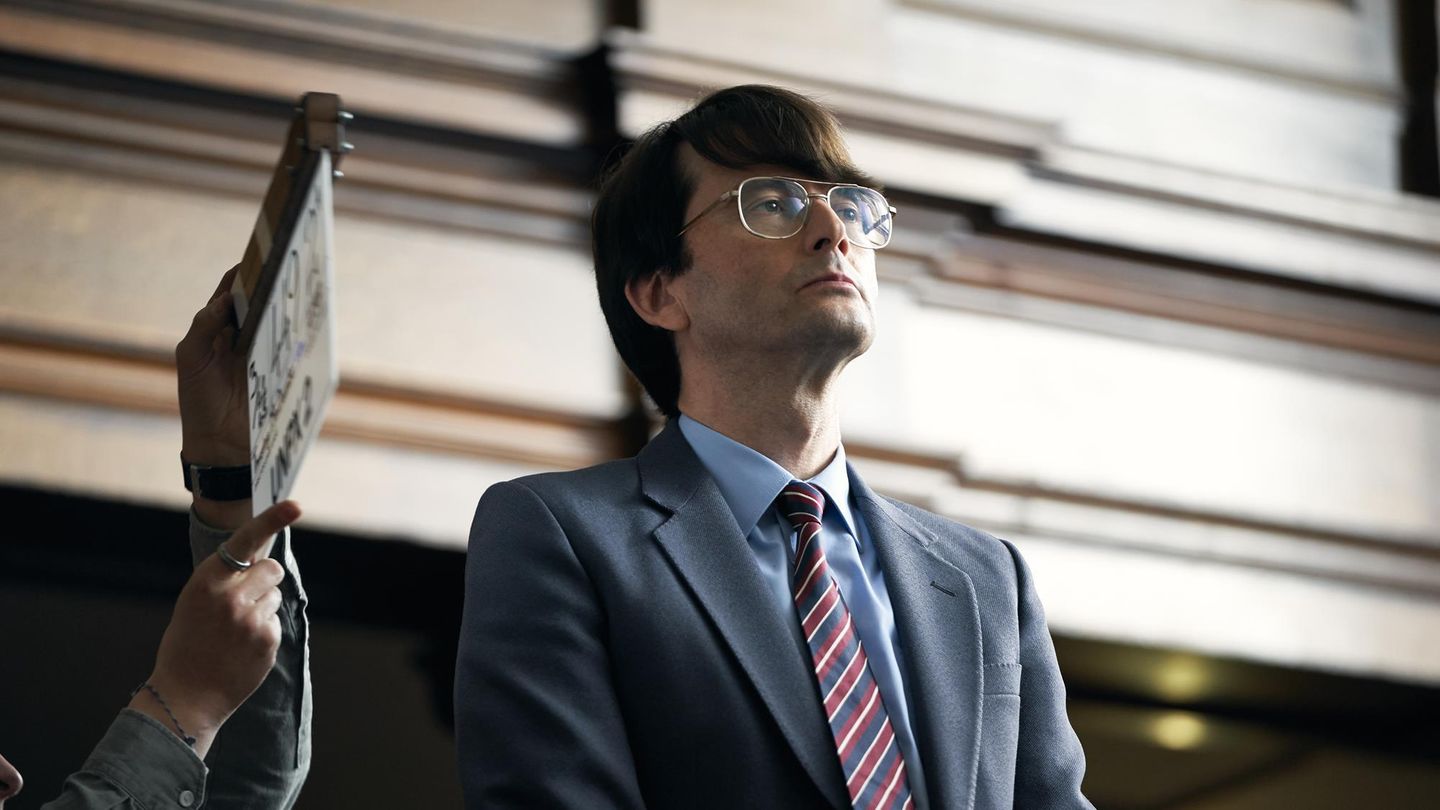 Most people of a certain age will have some vague knowledge about Dennis Nilsen and the crimes he committed in his north London flats from 1978 to 1983.
However, while working on Des, it has always surprised me how ill informed most people often are about the details surrounding the case, the victims and Nilsen himself.
This drama offered us an opportunity to put the record straight on a lot of the facts surrounding the case — while also allowing us the chance to examine the consequences of Nilsen's acts and put a spotlight on the man himself.
But how do you make a drama about an infamous serial killer without it feeling sensational and insensitive?
The key to solving this problem was to position Nilsen at arms' length and let the audience observe and interrogate his words and actions through the eyes of our other principal characters.
DCI Peter Jay and author Brian Masters — two men who came into contact with Nilsen after his arrest — became our way into the story. Through these characters we could challenge Nilsen's version of the truth, as well as highlight his inconsistencies, without ever needing to put the audience inside his experiences.
On a very practical level, this meant creating more of an observational drama – one that wouldn't subjectify or glorify the experiences of a serial killer but also one that wouldn't be afraid to hold on shots of Nilsen, as Jay, Masters and our audience try to get beyond his façade.
This led DoP Mark Wolf and me to make the conscious decision to shy away from using handheld camerawork, especially during the scenes with Nilsen — with the intention of keeping the audience on the outside looking in.
We never wanted the audience to feel sorry for Nilsen — to sympathise with him — and this led to editor Sacha Szwarc having to constantly question shot choices, as well as entire scenes, to make sure the drama never strayed into that territory.
For example, we had a whole strand of story that explored Nilsen's protests in prison, which led to him throwing a full chamber pot at the prison guard (played by Ricci Harnet). However, we decided to cut a lot of this from the drama, as in the edit it felt too sympathetic toward Nilsen and it suited our drama more to hear about Nilsen's experiences in prison through the lens of Jay and Masters.
However, making an observational drama, where the camera lingers on characters as they try to manoeuvre around each other, is only possible with a cast who can command the frame — pulling the audience into their world.
Cast well and get out of the way
We were blessed with three wonderful leads in David Tennant, Daniel Mays and Jason Watkins, each delivering standout performances as their respective characters. However, casting director Victor Jenkins also brought together an incredible ensemble around them, with each actor bringing quality, an attention to detail as well as care to their roles.
This meant the old saying of 'cast well and get out of the actors way' had never been truer.
We had to make sure that our own egos as filmmakers — the need for drones, cranes, one-shots and all the things that can excite a director and DoP — never distracted from the performances and the drama. 'Keep it simple' became a moto — with the time given to the actors to play with the material.
Also, without the reliance on 'toys' and 'trickery', we never had to force the actors to stand on marks or work outside of their instincts, and so we could be more flexible with them in terms of their opinions when blocking scenes.
The freedom to shoot in this way was only possible as our location manager, Mark Ellis, found some great locations that our production designer, Anna Higginson, then designed to create authentic, detailed spaces that we could shoot 360 degrees.
It was also Anna's detail in terms of creating the world of 1983 alongside the work of Mark Ellis and Mark Wolf that meant when we got into the edit, we discovered we could actually start to use stock footage, taken from the time, within the drama.
This was never an intention we had going into the show but in the edit, we found it helped to really establish the period and give a voice to the victims, while also grounding the audience in a particular moment in history.
In short, all of the departments worked tirelessly to re-create and bring to life this period and story. When bringing to the screen true crime stories, we as filmmakers have a responsibility to tell the story as authentically and truthfully as possible.
Des was definitely created by the efforts of many hardworking and talented individuals both in front and behind the camera, as well as those supporting us from New Pictures, All3Media and ITV.