29 Apr 2020
Speaker Q&A: Alex Gascoigne, Senior Colourist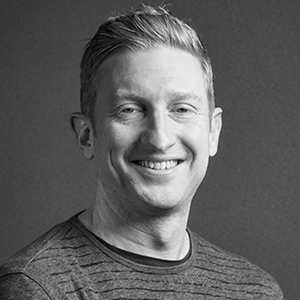 Alex Gascoigne is a Senior Colourist at Technicolor London, whose recent credits include The Two Popes, Black Mirror – Smithereens, The Trip To Greece, Elizabeth is Missing and Endeavour.
How did you become a Colourist? Can you give us an overview of your career path?
I studied Graphic Communication at university. The course covered a variety of disciplines including product design, typography, advertising and photography. Additionally, a film studies module introduced us to the work of the Italian Neo-Realists, German Expressionists and the French New Wave. Our film tutor was a particular disciple of Don't Look Now and we studied the film in frame-by-frame detail, noting in particular Nicholas Roeg's use of red as a recurring motif. We had access to black-and-white darkroom facilities where I learned to process film photochemically and use analogue dodging and burning techniques. I soon picked up digital photography and started learning Photoshop to manipulate and blend images.
Knowing that I wanted to work in the film or TV industry I went on to take a Masters in Film Production. Working with my fellow students we made short films on 16mm film, making all sorts of mistakes in exposure and colour balance along the way. As we were learning the Avid editing systems, I discovered the various colour-correction tools available in the software and saw how I could balance and adjust the images. It felt like a natural step to apply the knowledge I had acquired manipulating digital stills in Photoshop to the grading of moving pictures.
I moved to London and found a job as a runner at Pepper where I worked my way up through the ranks. I was lucky enough to train with some very experienced colourists there, including Chris Beeton, Jet Omeshebi, Kevin Horsewood and Dan Coles. Gradually I was given more responsibilities as an assistant, conforming timelines and match grading vfx shots, before moving on to grading short films and low budget features. Pepper were very proactive in pushing me as a colourist and helped me land grading responsibilities on projects such as animated feature Planet 51 and the second series of Whitechapel for ITV. This gave me a great platform to build upon, leading me to working on a great variety of projects, before eventually arriving at Technicolor where I have been working for just over five years.
What inspires you most about what you do?
The best part of the job for me is when you sit down to review a completed grade with final audio and all VFX in place with all the key creatives in the room. It is a great feeling when you see all these pieces of the puzzle come together and everyone is completely happy with the finished product. It was a particular privilege for me to work with César Charlone on The Two Popes for Netflix last year. Having admired his work since first seeing City of God it was a real adrenaline rush to be sat in a theatrical grading suite with him discussing ideas. He particularly enjoys the possibilities provided by the grading process and loves having the opportunity to play around with his images, trying different approaches – 'painting with the mouse' as he calls it.
Forging great working relationships with cinematographers can be especially rewarding as you work together to building upon collaborative ideas. We are always trying to build a rapor so that ideas can be communicated quickly. When this happens successfully, clients will continue to bring you work. For example, I have worked with Lukas Strebel on two Black Mirror episodes, and more recently on Elizabeth is Missing for BBC One. Having worked on several projects together, it is much easier to hit the ground running on a project as we know each other's ways of working.
What would you consider the most challenging aspect of being a Colourist?
It is really important to define the approach for the grade as early in the process as possible to ensure that everyone involved, from the director, cinematographer, producers, costume designers, as well as the vfx vendors, are happy with the direction of the colour grade and the pipeline developed to achieve it. Sometimes opinions can differ, so it is the colourist's responsibility to provide diplomatic solutions without compromising the overall vision.
Knowing when to push the look or not is incredibly important. When working with a very experienced cinematographer, someone who knows their exposure and contrast ratios precisely and has tested the camera and lens equipment fully, tiny adjustments can be all that are required; a quarter point of cyan here or small bump in contrast there. Respecting the cinematographer's images is key - it is not always necessary to reinvent the wheel.
How have technological advancements helped you in the last 5 years?
Clearly HDR has dominated the conversation in recent years. The majority of shows we are working on have an HDR delivery requirement, whether it is HDR10, Dolby or HLG. More and more viewers at home now have HDR-capable TVs and soon a greater proportion of audiences will be viewing the HDR than SDR. The tools available to us in grading systems are constantly being improved to give us greater control of this process. The Dolby 4.0 controls give us greater flexibility for the HDR->SDR trim but we need more domestic TVs to be compatible with this technology. Baselight has several new grade tools tailored to refining HDR adjustments – the Texture Highlight tool, for example, provides a high level of control over bright highlight details.
We are now in a place where all the major motion-picture digital camera systems are capable of capturing extremely high-resolution images, with very wide dynamic ranges and high base sensitivities so that any choice between these camera systems, or film, should not create any limiting factors on the quality of the final image. It is then down to the colour team to manage these images correctly in order to present them to the highest possible standard. The processing power of our grading systems has reached a point where we can grade 4k and greater raw media in real-time without pre-processing.
Currently we are all dealing with the effects of the global Covid-19 pandemic, and with social-distancing rules in place we have had to adapt to new ways of working away from our usual offices. Internet connection speeds and secure VPN systems are powerful enough for us to have all our colourists and colour assistants set up with grading and conforming tools at home. We can stream our work in real-time to our clients directly onto their iPads, phones or laptops whilst communicating via online conference tools so we can continue to deliver our work on time and to the same high standards.
How do you manage tight deadlines and demanding clients!?
On almost every production you wish for more time than you actually have. It is vital to prioritise so that you don't waste too much time on a single shot or scene. Usually it is good practice to do a quick first-pass across a scene to see if the colour choices you are making are working or not before going into greater detail. It is easy to use up precious time refining a single shot in detail, adding keys and tracking rotoscoped shapes, without checking the wider context of a scene.
It is common for a client to have a particular shot or sequence that particularly bothers them, perhaps because of an issue that happened on set, or the weather wasn't behaving on the day. It is important to have the confidence to provide reassurance in these situations, demonstrating adjustments that can be used to make the scene work effectively.
If clients are ever demanding it is usually because they are working to their own tight deadlines. It is the responsibility of the colourist and their team to make the process as smooth as possible at all stages of the workflow, communicating the pipeline clearly, managing data to and from vfx vendors and outputting deliverables correctly and on time.