08 Feb 2021
Facebook and the FA join Sport Breakfast Club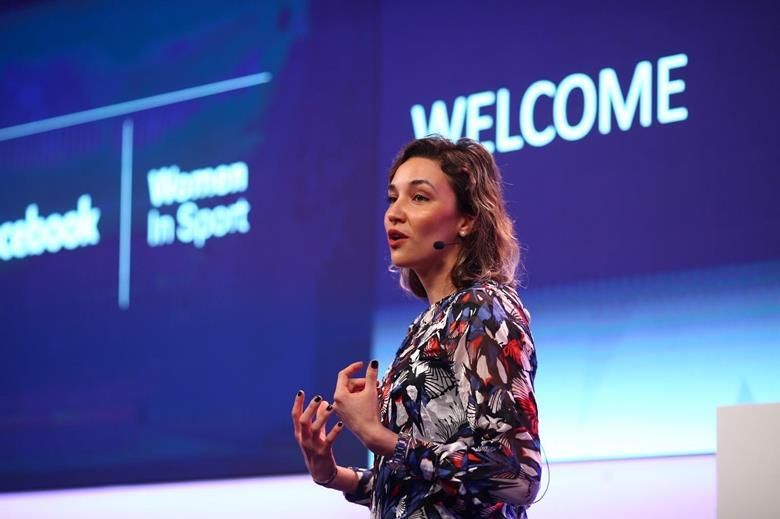 Morning event focused on social media sports content
Facebook and the FA are joining Broadcast Sport for the second of its Virtual Breakfast Clubs. The event, which is free-to-attend, will take place on Wednesday 17 February (10am- 11:20am) on the virtual conferencing platform, Hopin.
It will see Facebook lead, sports media partnerships EMEA, Anna Chanduvi (pictured above) talk about the social media giant's plans to service the sports and broadcasting community, including with new types of content and sporting experiences. These include virtual stadium and virtual sporting events, which Chanduvi will explain during her fireside chat with Broadcast Sport editor Jake Bickerton. There will also be an opportunity to ask questions directly to Chanduvi following the session.
The second session at the Breakfast Club is with the FA's senior content innovations manager Damien Cullen and esports agency Digital Sports Management senior partnerships manager, Jennifer Davidson.
Together, they will talk about two ambitious five-hour live streams the FA hosted on Twitch and Facebook earlier this month, to create a spectacle around the process of selecting the England eLions team.
The live FIFA 21 esports tournament saw 16 players whittled down to the final four, who will now represent England for the coming year.
To book your place at the Virtual Breakfast Club, head over to https://www.eventbrite.co.uk/e/broadcast-sport-breakfast-club-17th-february-2021-registration-139617229893
To watch the two sessions from the first Broadcast Sport Virtual Breakfast Club – with Eurosport and Eleven Sports – visit https://broadcast-sport.com/2021/02/04/videos-breakfast-club-with-eurosport-discovery-eleven-sports-mycujoo/