11 Feb 2021
Gorilla Group invests in 4K HDR master monitor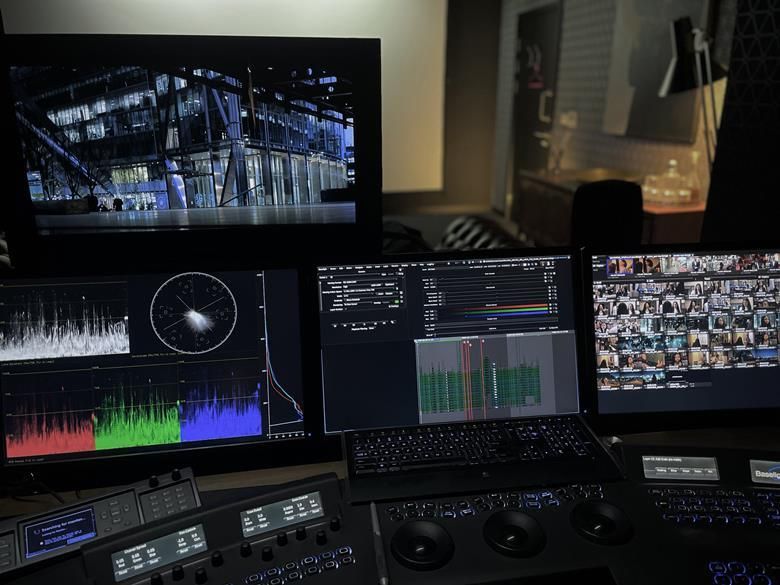 The Sony Trimaster BVM-HX310 LCD monitor is being used as the master colour grading reference at the group's headquarters
Film and video post-production house Gorilla Group has invested in a Sony BVM-HX310 4K HDR master monitor from Big Pic Media.
This is now being used as a master colour grading reference in the group's headquarters in Cardiff Bay adjacent to BBC Wales' Drama village.
In addition to the monitor, Gorilla also acquired Portrait Displays' Calman colour calibration package, which includes Calman Ultimate software, a C6 HDR2000 colorimeter and VideoForge PRO pattern generator, to check the detailed performance parameters of its monitor displays and ensure consistent image quality across its grading, mastering and edit suites.
It also provides a display calibration report to ensure conformity with streaming TV services such as Netflix, HBO, Sky and BBC Worldwide.
Director of technology and operations at Gorilla Group, Rhodri James, said: "4K HDR has become the default standard for all digital film and high-value TV productions. 4K HDR is capable of capturing content in extremely realistic quality but needs very careful monitoring throughout the post production process to ensure its full potential is carried right through to the viewing audience.
"After evaluating the various high grade 4K HDR monitors currently on the market, we settled on the BVM-HX310 for its picture quality, operational versatility, logical control features and flexible connectivity. We have signed up to Big Pic Media's post-sale support for our existing BVM-X300 monitor.
"That made good commercial sense as OLED panels have to be used carefully to avoid burn-in and are expensive to replace. We are confident that BVM-HX310 LCD monitors will have a long working life as well as being more power efficient than the OLED generation. Wide-gamut colour rendition is maintained across every luma level, from daytime highlights to night scenes."