20 Oct 2020
Hereford FC Installs Multicam HD Production Facilities To Live Stream Home Games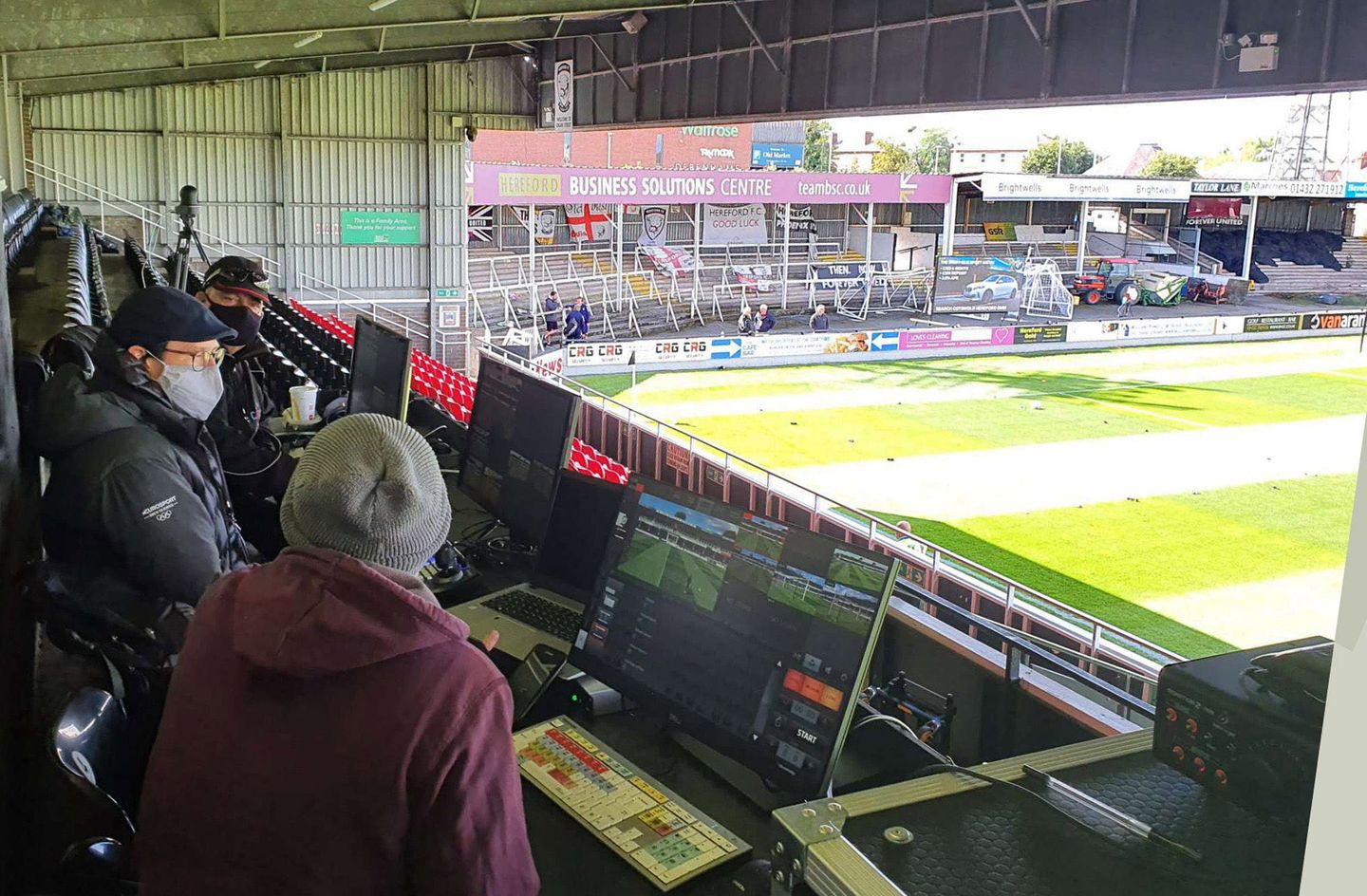 The facilities are being crewed and managed by CJP Broadcast.
Hereford Football Club has invested in multi-camera HD live production facilities to enable it to stream home league fixtures direct to fans.
The club brought in CJP Broadcast to provide it with the production system, crewing, and streaming platform.
The system at Hereford is based around the Streamstar iPX860 production unit, which includes features such as multichannel ISO video recording with simultaneous replay; slomo; pitch-side sound effects; commentary; and live sports graphics.
The graphics features of the Streamstar iPX860 include character generation, still and animated overlays, logos and keying. The unit is controlled via a touchscreen and includes eight video input channels and six replay and record channels.
Live streaming output is in H.264, providing 1080p HD at 10 megabits per second.
Hereford FC chairman Andrew Graham, said: "This is a great opportunity for the club to extend its visibility and appeal which is especially important given the challenges imposed by Covid-19. The quality of output is in a style that compares favourably with high budget sports outside broadcasts. Viewers will be able to watch Hereford's live games streamed from the Edgar Street stadium, directly to their home TV sets, computers, tablets or smartphones."
CJP Broadcast managing director Chris Phillips, added: "We have pre-installed all necessary wiring onsite and will be taking four remotely controlled cameras, two tripod-mounted HD cameras with high quality zoom lenses and a Streamstar iPX860 compact 4 RU ruggedised production unit to site for each home game.
"Covid-19 restrictions continue to be the main catalyst driving clubs to look for alternative ways to gain revenue which they would have hitherto relied on from gate ticket sales. Our live animated graphics and in-game live replay capability provide the icing on the cake that will make for a viewing experience not seen outside the Premier League."