11 Jan 2022
MPTS to return to London Olympia on 11-12 May 2022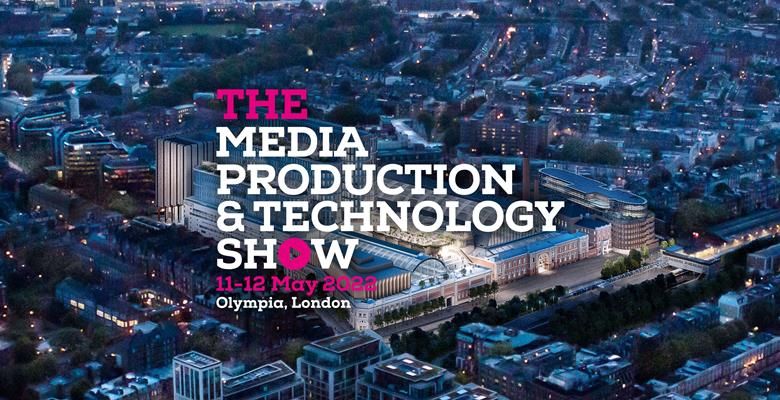 The Media Production & Technology Show (MPTS) is to return to London Olympia on 11-12 May.
MPTS, which is free-to-attend, is the UK's largest event for the media and broadcast sectors, and is organised and run by Broadcast publisher, Media Business Insight (MBI).
MPTS 2022 includes a new content theatre dedicated to broadcast and media technology, and for the first time, a partnership with AV Magazine & AV User Group hosting a new AV Theatre. New exhibitors will also be joining the many companies returning to the show.
MPTS acquired former London trade show BVE in late 2019, and has since been focusing on developing its tech sector footprint with some of the largest names in the market for MPTS 2022.
REGISTER NOW - https://bit.ly/mptsregistration
MPTS 2022 consists of an extensive interactive exhibition and seminar programme covering all aspects of broadcast, content creation and technology, from pre-production, production, post and distribution and audio.
MTPS 2022 will bring together over 8,000 attendees from across the industry to the National Hall at Olympia.
The new Technology Theatre, in partnership with Ross Video and supported by SMPTE, brings together the UK's leading tech experts speaking across a variety of topics covering 5G, AI/machine learning, cloud tech, future tech investment, the metaverse and next gen supply chain.
The theatre also showcases the latest data, technical knowledge and learnings that you need for future projects.
The Audio Theatre provides visitors with a true sense of the latest trends and innovations in sound, ADR, dubbing and mixing, location sound, music composition, podcasting and sound restoration. The theatre complements the Audio Zone, which showcases more audio suppliers, technology and services than ever before.
Companies exhibiting at MPTS 2022 for the first time include Adder, Clear-Com, Dejero, LiveU, Mark Roberts Motion Control (MRMC), Mo-Sys and Riedel. Exhibitors returning and supporting the show once again in 2022 include Blackmagic Design, Canon, CueScript, EditShare, Imagen, Jigsaw24, JVC, NewTek, Panasonic, Ross Video, SanDisk, Sennheiser and TVU Networks to name but a few.
Charlotte Wheeler, director, Broadcast Tech & Sport Group, said: "As we all know, it has been a difficult time for our industry these past couple of years, and as the first show to take place in Europe for two years, the MPTS team has been working hard to ensure we deliver an outstanding show for 2022, bringing our community back together to reconnect, network and celebrate our much-loved industry.
"With the UK as a vibrant and essential hub with so many of the world's best content creators developing and producing content on our home ground, MPTS is located to perfectly to bringing creator excellence together. We are so excited to welcome everyone to a larger show that delivers a real hands-on experience of the latest technologies, together with world-class speakers covering all aspects of audio, content creation, pre-production, production, post and distribution. MPTS 2022 already looks to be an unmissable event."
Further details about MPTS 2022 will be revealed in the coming weeks - you can follow updates at http://www.mediaproductionshow.com
The Media Production & Technology Show (MPTS)
Launched in 2016, The Media Production & Technology Show showcases talent and technology across the creative incccwccdustries. The two-day annual event features a high-calibre free seminar programme with some of the biggest names in the industry sharing their valuable insight, knowledge and creativity, as well as an exhibition of leading technology developers, manufacturers and service providers.
The Media Production & Technology Show is hosted and organised by Media Business Insight (MBI), the publishers of market-leading titles including Broadcast, Broadcast Tech, Broadcast Sport, KFTV, The Knowledge, Production Intelligence and Screen International.