07 Jul 2023
Sky News tests AI reporter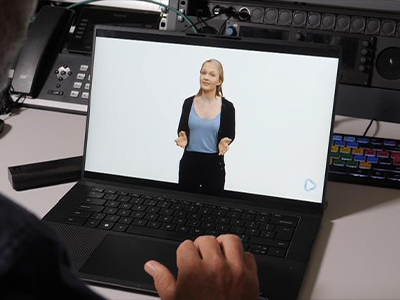 Powered by ChatGPT and other AI software, it made "critical mistakes" regarding ethical and editorial standards
Sky News has tested an AI reporter, to see if it could replace a human journalist.
The AI reporter was created in partnership with Norwegian YouTuber and coder, Kris Fagerlie. Fagerlie and Sky News created two "agents" for the experiment, mimicking a reporter and an editor so it could prompt itself throughout the process.
Powered by ChatGPT and other publicly available AI software, within 20 minutes the software pitched eight stories, and prompted itself to research one, identify expert spokespeople and source AI-generated images. The end result was a 300-word AI-generated news article and accompanying 90-second TV report.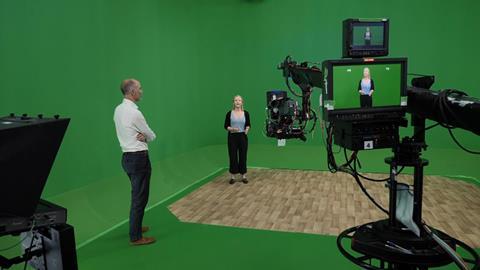 However, the AI reporter was found to have made "critical mistakes", fabricating expert evidence for its piece. The experiment found that human intervention is required to uphold ethical and editorial standards.
Tom Clarke, science and technology editor for Sky News, said: "Generative AI undoubtedly has the world in a spin, as experts grapple with its increasing sophistication, and the resulting threats it presents.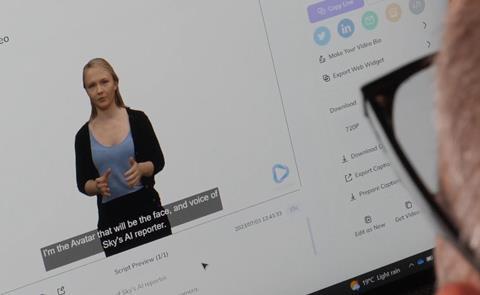 "Our experts got right to the heart of the debate, putting AI to the test to see if it really could replace our jobs. Language and video generating AIs proved they are so powerful now they could comfortably replace some of the tasks we do. But, I think it's fair to conclude that the imagination and rigour of real-world journalists means my job is safe for now."
AI usage in the broadcast industry has been growing recently, for example with Wimbledon using AI commentators this week - on games that would otherwise be without commentary. Other examples have included Adobe's Firefly tools, which allow users to change colour schemes, time of day, and more in already-recorded videos.