23 Oct 2020
Sky reveals VFX-heavy campaign for Sky Q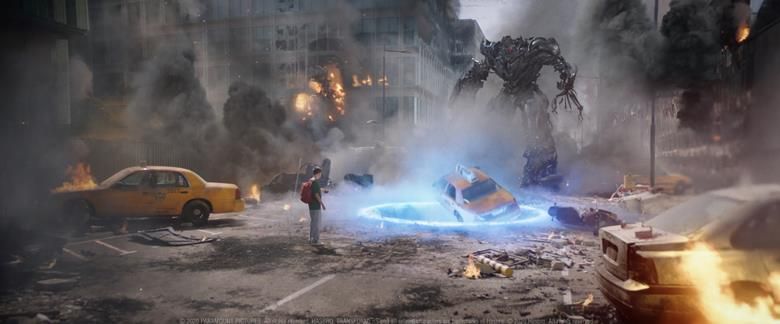 The series of five films has been created by in-house agency, Sky Creative Agency
Framestore and Industrial Light and Magic are among a long list of companies that worked in lockdown to create what Sky says is its biggest campaign of the year, for Sky Q. The first of five films that makes up the campaign – Harris & the Robots – created by its in-house agency, Sky Creative Agency (SCA), is airing now.
SCA began work on the project at the beginning of the year, with the campaign split into a series of five stories, to be aired over the coming months. Each of the stories represents a section of Sky's customer base, with a focus on diversity and inclusion.
The first story in the series, Harris & the Robots, follows a robot-obsessed 12-year-old, Harris (who it's revealed at the end of the spot has a prosthetic limb), as he "collects his favourite entertainment" – from Disney+ (Ironman & BB8), YouTube (a robotic dog from Boston Dynamics) and Sky Cinema (Megatron from Transformers) – to put on Sky Q.
Harris & The Robots was shot entirely during lockdown, with Sky Creative Agency's in-house production and Sky's marketing team overseeing the shoot in Barcelona from Sky's West London campus. The remaining four stories are being shot in London.
All five stories in the series are directed by Dan DiFelice and produced by Biscuit Filmworks.
Robin Garton, SCA executive creative director, said: "Sky is the biggest advertiser in the UK and this is Sky Creative Agency's biggest ever advertising campaign. It's the excellent result of the right sort of process and journey. A strong insight leading to a great idea that we've tailored to suit a vast range of media."
Sky Q All of You credits
Client: Sunny Bhurji, Bekah Huggett, Steff Grimer, Tom Oriel
Executive Creative Director: Robin Garton
Creative Director/s: Aaron Willmer
Head of Production: Paul Mortimore
Producer: Lucy Powell, Ciaran Bennett
Assistant Producer: Mikey Richards, Emily Gill
Account Director: Chloe Kitter
Account Manager: Natasha Holmes
Head of Planning & Strategy: Kate Nettleton
Senior Strategist: Fiona Mukherjee
Media agency: MediaCom
Production Company: Biscuit
Director: Dan DiFelice
Producer: Kwok Yau
MD/ EP: Rupert Reynolds-Maclean
Production Manager: Mike Carr & Sol Jonas Mackinlay
Production Coordinator: Gabija Lauce
Director of Photography: Kaname Onoyama
Production Designer: Pablo Tregebov
Editor: Trim, Paul Hardcastle
Post-production: Framestore, ILM
Audio post-production: String and Tins