01 Feb 2023
Fremantle uses AI to dub content in Arabic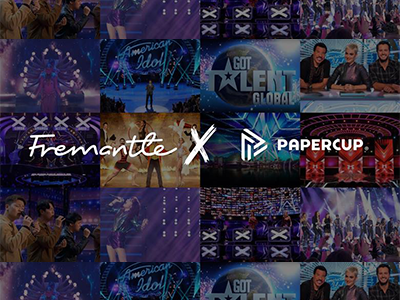 Formats such as Idols, Got Talent and The X Factor have been automatically translated and dubbed into Arabic for distribution on YouTube
Fremantle is using AI from Papercup to localise content from its catalogue into Arabic. In a two-year deal with Papercup, formats such as Idols, Got Talent, and The X Factor will be made available translated and dubbed in Arabic via YouTube channel, Talent World.
Papercup's AI technology automatically translates and dubs the content that will enable Fremantle to reach millions of new viewers across the Arab world, without the costs and barriers associated with traditional studio dubbing.
Fremantle has already launched a Spanish YouTube channel in collaboration with Papercup, which received millions of views in the first few months after launch.
Papercup was founded in 2017 and uses a patented AI dubbing platform that localises videos into other languages using synthetic voices with what it says is "true emotional depth".
Robert Cocker, head of Social and Digital Platforms, Fremantle said: "Our talent shows are loved by audiences all over the world, and we are delighted that this partnership with Papercup will allow us to bring our content to even more fans. With over 216m YouTube subscribers and 182bn views, Fremantle has an incredible track record in building engaged audiences, and we are excited to see how Talent World will grow."
Jesse Shemen, CEO of Papercup added: "At Papercup, our mission is to make all the world's videos watchable in any language. We empower global companies to reach an international audience eager to watch videos in their native language which they couldn't access before. With the proliferation of entertainment content out there, competition for viewers' attention is ever-increasing. By partnering with Fremantle to localise content with high viewership in existing markets, we enable them to sustainably scale that success in new markets."