30 Oct 2020
TECH Mobile TV Group adds third 'Flex' OB truck to fleet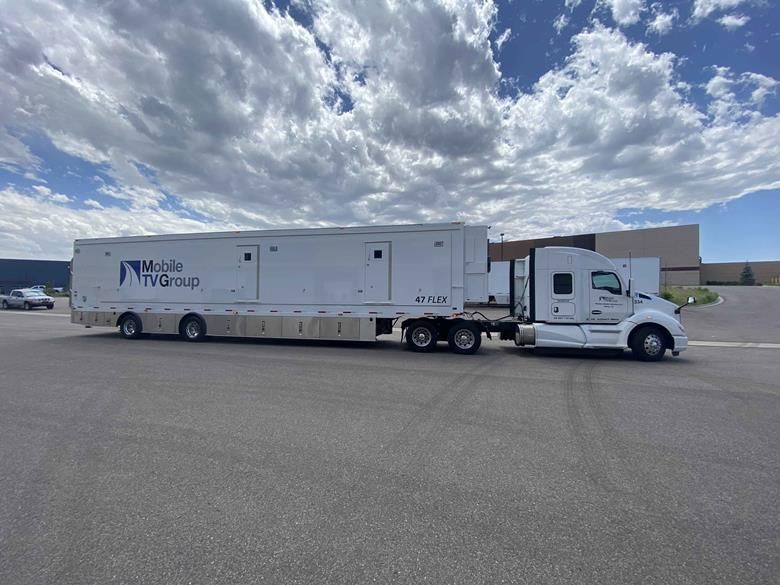 '47 Flex' adds to its 30+ OB truck fleet
Live production company Mobile TV Group has launched a third 'Flex' OB truck.
47 Flex, which joins 45 and 46 Flex, adds to the business' 30+ OB truck fleet. It features Calrec's Artemis digital audio console, with audio-over-IP capabilities via Calrec's H2-IP Gateway technology, and is built with MTVG's new Cloud Control capability.
The truck will service the Marquee Sports Network, the home of the Chicago Cubs baseball team.
All three Flex units are dual-trailer outfits, with 53-foot expanding trailers (to 16'6" wide) for unit A, and 53-foot long (8'6" wide) for Unit B VMU trailers. Their infrastructures are all based around the Grass Valley Kayenne K-Frame X IP switcher, an Evertz 384-port EXE 2.0 IP router and an Evertz Magnum control system, to offer 1080p capacity that would require at least a 3000×3000 baseband router.
In addition, Mobile TV Group is building a 48 Flex OB truck, which is a 53-foot expandable unit. It will also use a Calrec Artemis.
Peter Wehner, director of engineering for Mobile TV Group said: "It's important that our fleet can service events across the US, acquiring high-quality content that can be distributed over IP using our end-to-end native-IP mobile units."