09 Apr 2021
Voice Ark reveals flexible system designed for remote ADR & VO Recording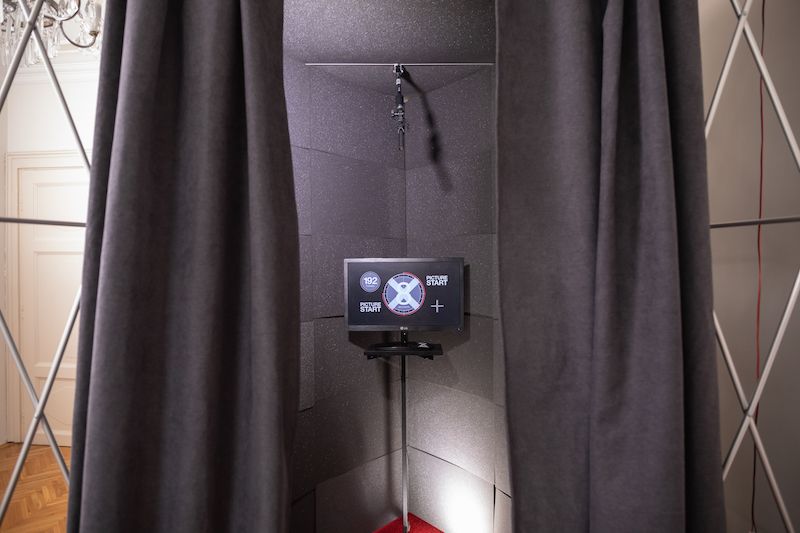 Voice Ark has revealed a mobile system to effectively deal with the acoustic challenges of remote voice recording whilst being easily transported and set up anywhere. Since lockdown many recording sessions have been taking place in unpredictable acoustic environemnts; producing recordings that sound out of context and are difficult to monitor and blend with production sound. Voice Ark's flexible design, specifically for remote ADR & VO recording, can be easily set up within an existing space. The result is a creative - and financial win - producing high quality recordings while offering the same workflows from a client's perspective.
The system consists of a portable booth and professional grade studio equipment running Pro Tools Ultimate 2020. For a standard ADR session recording is done with a boom and clip configuration and a range of microphones on offer with up to 4 channels of recording via Focusrite interfaces in resolutions up to 192 KHz. Voice Ark offers both on-site and remote configurations and successfully bridges the gap in sound quality between the studio and ordinary rooms/offices.
Milos Stojanovic, freelance ADR Recordist and Mixer, created Voice Ark as a result of months of research and planning supported by previous experiences of mobile ADR work. "As we all know in March 2020 our world changed dramatically due to Covid-19. Productions more or less stopped shooting completely and post-production shifted largely to remote working. For ADR this proved to be a particular challenge and is still the way many sessions are conducted. Voice Ark allows for either on-site operation where it's safe to do so, in a production office, a hotel room, or a soundstage, or a remote configuration where it is controlled from my London studio. In both scenarios anyone attending in person or virtually is able to monitor the session with both picture and sound and be presented with select take combinations on the fly, just like in a traditional studio session."
Stojanovic collaborates with Halo Post-production, WB De Lane Lea, SNK Studios, Creative Outpost, Hackenbacker, Soho Square Studios and Azimuth Post and his work has been featured in worldwide cinema releases and programmes on BBC, ITV and Sky including streaming platforms such as Netflix and Amazon Prime. He is a member of AMPS (Association of Motion Picture Sound) and BECTU.