24 May 2021
Work begins on £15.6m expansion of Elstree Studios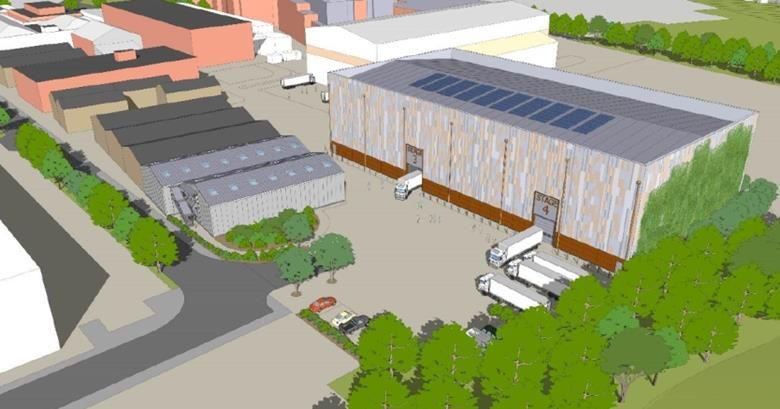 Two new sound stages as well as workshops are being built where the Big Brother house used to be located
Work has started on two new sound stages and ancillary workshops on the site of the former Big Brother house at Elstree Studios.
Contractors R. G. Carter Construction were awarded the contract for the £15.6 million project by studio owners Hertsmere Borough Council.
The two new sound stages will create at least 800 new jobs, plus apprenticeship and other learning opportunities for local school leavers and the unemployed.
As part of the deal, £100,000 per year from the rental income received by the council will be invested into local media and creative enterprise and initiatives.
Elstree Studios managing director, Roger Morris, said: "This is the first new stage build on the Elstree Studios site in over 20 years. It will be there to satisfy client demand for stage space. The new stages will be built to a very high specification, similar to our successful George Lucas stages, and will benefit from the appropriate infrastructure already in place for the film and TV industry at Elstree Studios."
Councillor Morris Bright MBE, leader of Hertsmere Borough Council, added: "The creation of these two new soundstages and ancillary workshops will result in at least 800 new jobs, plus 120 new learner and apprenticeship opportunities. It represents a huge boost for our local economy and ensures new and exciting opportunities ahead for our residents and businesses."
David Conway, Hertfordshire LEP board member, said: "Our investment towards the expansion of Elstree Studios is a major vote of confidence in Hertfordshire's thriving creative cluster and will not only boost the studio but also the vast network of businesses and multitude of jobs which supports its success."
Paul Hutchinson, director at R G Carter, said: "We are delighted to have been appointed to deliver this exciting specialist facility that will not only benefit the growing creative sector, but also provide the local community with fantastic opportunities."