02 Oct 2020
Working remotely with Media Vault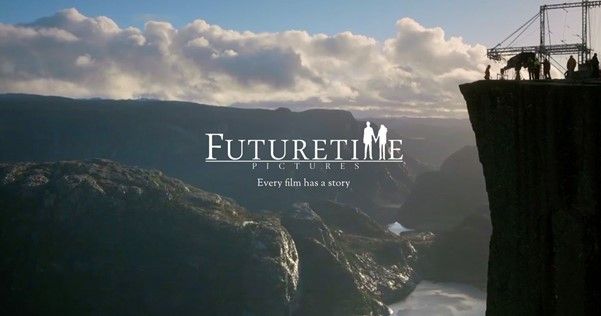 The mobile, shared storage solution proves its worth through challenging times for the creative team at Future Time Pictures.
CODEX recently caught up with Pd (Peter-David) Hardy, accomplished editor at London-based Future Time Pictures, who has worked on a wide variety of behind-the-scenes projects including documentaries, short films, and digital content. He is a creative and versatile editor who is extremely proficient with Avid MC and the entire Adobe Creative Suite. Pd's skills incorporate editing, color grading, motion graphics and sound design.

CODEX had a chance to learn how its Media Vault shared storage solution is helping Future Time Pictures continue to work during these challenging times with Work from Home orders in place.

Future Time Pictures delivers innovative, cinematic behind-the-scenes (BTS) content to the world's most respected film studios, television broadcasters, and production companies on some of the most high profile projects distributed. Clients include Paramount Pictures, Universal Pictures, and Sony Pictures.
Key creative is Rob Sorrenti. Rob is an award-winning British director, writer, and producer. He is renowned for his critically-acclaimed short films and documentaries. Rob's productions, including work with Oscar-nominated and winning directors Stephen Daldry, Paul Greengrass, Christopher McQuarrie, entrepreneur Sir Richard Branson and actor Tom Cruise. His work has reached millions of people globally.

How big is the team? Do you manage all projects in-house or do you scale out-of-house with remote freelancers?
We have three full-time employees and a large roster of freelance crew that we regularly work with to deliver the most creative product.

Why is/was there a need for a shared storage system at Future Time Pictures?
As the company grew and worked on multiple edits simultaneously, it became challenging to manage multiple direct attached RAID drives; this often involved time-consuming data transfers to ensure that drives matched. We wanted a shared storage system to allow seamless sharing of files and folders on a network but could not justify the purchase of a rack-based system and infrastructure.

With multi-media deliverables, how important is it to have access to all of your content in one easy to access shared storage offering like Media Vault?
This is very important, especially during final project delivery when access to files and information is often needed very quickly. We were wasting time managing data and a shared storage system like Media Vault helps us arbitrate all of these projects and deliver projects on time.

What creative applications are you utilizing in house and on what platforms? Do you have a mixed creative platform with macOS and Windows applications being used with Media Vault?
We are macOS based and use multiple creative applications. Examples include Avid Media Composer ProTools, Adobe Creative Suite (Premiere Pro, After Effects, PhotoShop), DaVinci Resolve and many other applications that help us refine our deliverables.

What is your typical in-house workflow? How does Media Vault improve upon your previous workflow?
When RAW media is brought into the office and backed up, we create transcoded proxy files of this media that we store on Media Vault. Our Assistant Editor then logs and organises the footage in Avid.
Once the source footage is ingested, editors can work on projects using any of our workstations, as they all share access to the media on Media Vault.
The improvements are accentuated when working on multiple projects simultaneously, as our editors and creative team can easily move between workstations that host the required applications and still access relevant projects all stored on Media Vault.

How easy is Media Vault to use?
Media Vault is very easy to use. The support team at CODEX set it up and showed us the easy-to-use admin user interface. system is user-friendly, clear, and logical. We rarely need to use the admin centre, unless creating new file system volumes. Day-to-day use is the same as any other external hard drive, all simply accessed through Finder on our Mac platforms.

When relocating due to the Covid-19 lockdown, how easy was it to pick up, move, and set up Media Vault?
This was a godsend! When the lockdown came into effect, there was little time to organise. Luckily Media Vault is big in capacity but small enough to take home, and it doesn't take up too much space with its ergonomic design. I didn't need to take home boxes of hard drives, everything I needed was all in one place.

Were you able to continue using Media Vault at home exactly the same as you could in the office?
Absolutely, there has been no change. Other colleagues cannot connect to it due to remote security issues but because things have changed during Covid-19, they have had no need to.

What are your general comments/feedback/suggestions for Media Vault?
Overall it has been a very positive experience. CODEX has bent over backwards to accommodate us every step of the way. We will continue working with them as they roll out new features on Media Vault, such as advanced user group access management, remote access, cloud integration and other functions they are developing.
We are looking forward to using Media Vault on the 'Making Of' of the next two 'Mission: Impossible' movies.