Flex Technologies Limited
Stand: D60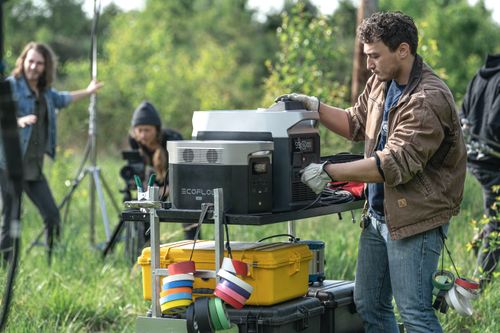 Flex Technologies Limited (t/u ENERGIAN, www.energian.co.uk) is an experienced renewable energy company specialising in portable solar and power solutions. We operate in the UK and are an official distributor of EcoFlow products. We also distribute solar panels, portable fridge/freezers and power banks.
EcoFlow's Portable Power Stations combine a battery pack with an inverter to deliver AC/DC power via multiple ports and come with two-year warranty and great build quality. The fastest charging speeds on the market allow to charge batteries to from 0% to 80% in one hour from the mains. With a plug-&-play expandable customisable compact design, Power Stations are easy to assemble and can be charged from the mains, solar, alternator input or a smart generator. Add solar panels to turn your power station into a solar generator. They are ideal reliable sources of power for working off-site, away from the grid.
Address
Weatherill House
23 Whitestone Way
Croydon
Surrey
CR0 4WF
United Kingdom
RIVER series are compact portable power stations. They are light-weight and fast-charging, powerful and reliable. They are an ideal companion in outdoor trips, camping, and even off-grid living. These ...