Plaber | HPRC
Stand: G69
Broadcasting
Cameras
Camera Accessories
Drones & UAV
Lighting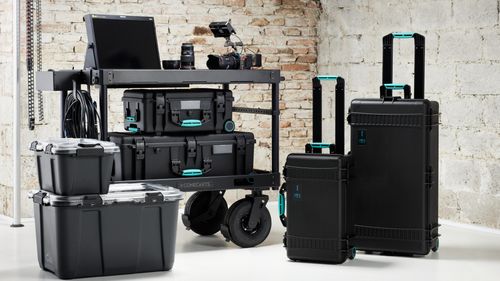 Plaber is an Italian manufacturer of three brands:
𝗛𝗣𝗥𝗖® | High Performance Resin Cases
𝗖𝗼𝗻𝗲𝗖𝗮𝗿𝘁𝘀® | High Performance Multipurpose Carts
𝗔𝗹𝘀𝘁𝗼𝗿𝗮® | Protective Storage Boxes
HPRC cases can be used for all sorts of applications both in B2B and B2C industries. From medical to hi-tech, imaging to industrial and electronics, military and Government police law enforcement, nautical, outdoor, and many more, HPRC cases provide total protection to the carried equipment.
𝗖𝗼𝗻𝗲𝗖𝗮𝗿𝘁𝘀®, High Performance Multipurpose Carts, are designed and produced in Italy. Not just carts. Handling, protection and storage solutions, with an elegant design in which attention to detail, functionality and maximum reliability are essential. Fully configurable and customizable.
𝗔𝗹𝘀𝘁𝗼𝗿𝗮®, protective storage boxes, is Plaber group new-born brand. Perfect combination of technological innovation, design and sustainability, Alstora is synonymous for totally safe storage.
For professional, domestic and outdoor use.
Plaber is official wholesale distributor of 𝗕𝗿𝗼𝗻𝗸𝗲𝘆 products.
Address
Via Div. Tridentina 10
Bassano Del Grappa
Vicenza
36061
Italy
HPRC6400W is a tubular hard case specifically designed for tripods. Lightweight, waterproof, unbreakable case, available with a cubed foam, with internal protections or can be purchased empty. Manufac ...