09 May 2022
The Media Production & Technology Show 2022 will feature more than 230 speakers including Louis Theroux, Charlene White and Ade Adepitan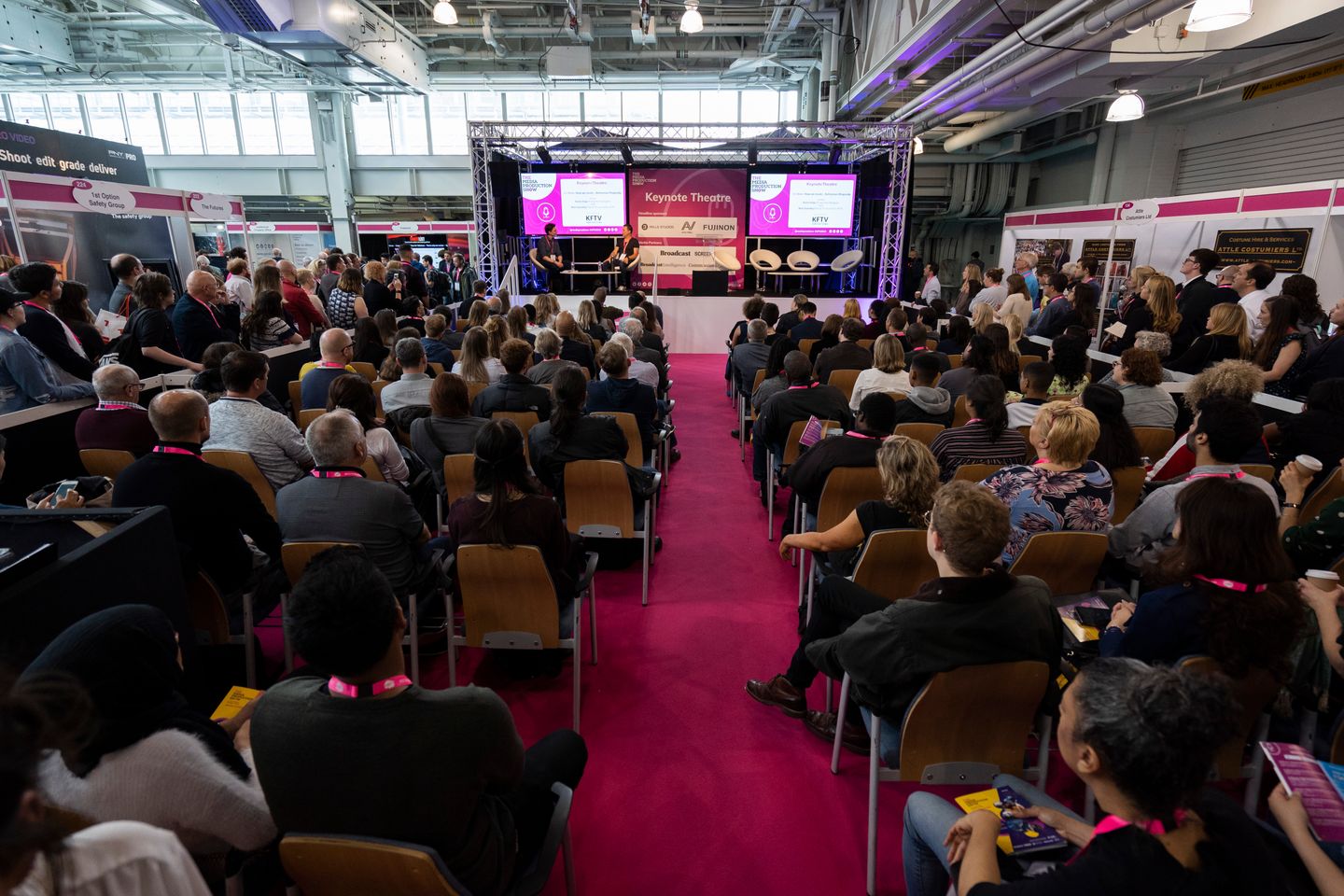 With just two days to go, The Media Production & Technology Show (MPTS) has confirmed over 130 live sessions, 250 hours of FREE content across 8 theatres, and a fantastic line-up of 230 speakers that include personalities like Louis Theroux, Charlene White, Ade Adepitan and Adam Deacon, among others.
The UK's largest event for media and broadcast sectors production and technology will include topical case studies, interviews and training sessions from some of the biggest names in production, post-production, audio, lighting, sports broadcasting, virtual production and entertainment.
Award-winning documentary filmmaker, broadcaster and author Louis Theroux will be the Headline Keynote Speaker on the 11th of May in an exciting conversation with journalist Charlene White. Louis will talk through his extensive career in immersive documentary production, and he'll reveal how to use audio-visual techniques to explore the often controversial and complex aspects of the human condition.
Broadcast journalist Felicity Barr and the founder of Circle Circle Films and film director, Matt Smith, will reveal details of the making of Rooney, the biopic for Prime Video that follows the journey in the career of football player Wayne Rooney, from his professional debut at the age of 16 to becoming Manchester United and England's all-time top scorer.
Ria Hebden, TV presenter and broadcaster, will host a special conversation with award-winning actor and producer Adam Deacon about his recent projects, his thoughts on the current status of the industry, mental health, diversity and inclusion.
Ade Adepitan MBE, TV presenter, paralympic medallist & journalist will lead a session called Will TV ever have the ability to see past disability? She will be joined by Ally Castle, Creative Strategist & Disability Consultant from Ideally Consulting, and Joshua Lloyd, Freelance Editor in TV & Film. This session will analyse to which extent the industry is helping to encourage disabled people and allowing them to tell stories beyond their disability.
Keynotes on the 12 May will start with Removing stigmas, breaking boundaries and smashing the status Quo, a conversation around diversity and inclusion in television, led by actor and TV presenter John Partridge, and with the participation of World of Wonder's co-founder Fenton Bailey & RuPaul's Drag Race UK alumni Kitty Scott-Claus. World of Wonder, multi-award-winning media company behind Drag Race, will reflect on how to create ground-breaking LGBTQ+ TV shows, films and documentaries.
Multi-award-winning special effects coordinator Chris Corbould OBE, known for his work in movie hits including Inception, Doctor Strange in the Multiverse of Madness, Christopher Robin, and the Star Wars and Bond franchises, will share with the director of MPTS, Charlotte Wheeler, details about his successful career as part of the celebrations for the 60th anniversary of Bond.
And as gender equality gains more importance in the industry, MPTS will also feature a panel of female industry leaders across a variety of roles within the TV and film industries. Celebrating Women in Media will be a powerful discussion on how the industry has been changing towards more equality and it will count with the participation of LJ Rich, TV Presenter & Broadcaster; Kate Bellingham, Engineer, Broadcaster, Teacher and Champion for STEM Opportunities; Cara Sheppard, Managing Director - Twickenham Studios; Jennifer Mihalovic, Operational Delivery Lead - Sky Sports Technical Operations and Ali Proctor-Walsh, Production Lead EMEA - Creative Shop.
Charlotte Wheeler, Event Director, said, "The diversity of our speaker programme this year reflects the current state of the industry. Amazing panels and conferences will show the behind the scenes of some of our favourite films and series, but they'll also reflect on how entertainment can promote diversity and inclusion in our society".
Registrations are open here:
https://mediaproductionshow2022-visitor.reg.buzz/