16 Nov 2022
Behind-the-scenes at London studio complex RD Studios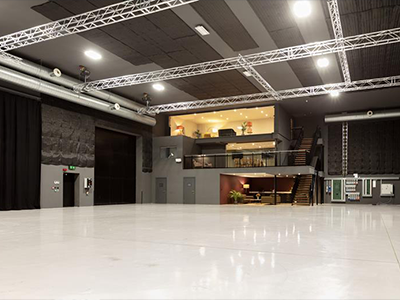 Broadcast Tech takes a tour of the six-month-old studio facility to find out about its eco-credentials
RD Studios is one of many studios that have either opened very recently or plan to open over the coming year. Such is the demand for TV and film studio space in this country, it seems almost everywhere in the UK will see a local studio opening up. If you've not got one yet, you will have soon.
RD Studios is just inside the North Circular road, not far from Hanger Lane, and opened in April this year as "one of the largest film production facilities in London."
The studio has a big focus on sustainability. You're greeted with a wildflower garden as you enter the front gates, which attracts bees and butterflies, and there's also a lavender garden, and a moss garden as the backdrop to the reception area (see below), which is designed to clean the air of impurities.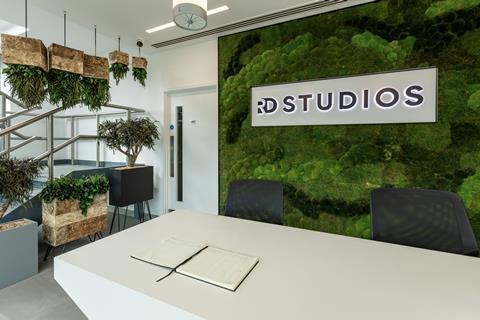 The studio collects and recycles rainwater, which is filtered and treated to be used in the bathrooms. It also creates its own power from solar panels and runs a recycling scheme that takes offcuts from sets and other unwanted wood and plastic and finds new uses for them, for example, through delivering to local charities and arts organisations.
The studio has been certified with a Breeam excellent score and as you enter reception, a chart shows how much energy has been used and saved through the solar panels.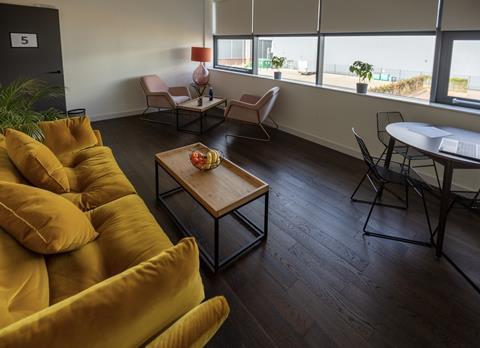 The studio facilities include nine production rooms of different sizes, that are available to rent out. There are also workshop areas before you reach RD Studios' six large studio spaces.
The studios are pitched at film, TV, commercials, stills, music and fashion clients, and range in size and scale, with the largest being Studio 3, which is 9,255 sq ft and smallest being Studio 4, which is 2,934 sq ft.
Stephanie Hartog, managing director of RD Studios said they can also handle audience shows, too. They have a car park for 60 cars, and can add another 40 car parking spaces through an agreement with a neighbouring company.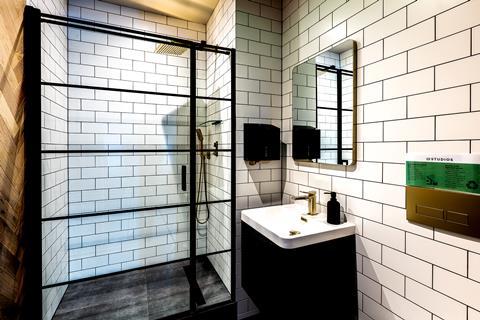 All studios include two toilets, a make up room, a shower and a kitchen inside the studio space. The studio encourages clients to use the supplied mugs, plates and cutlery and dish washer to avoid waste, and also strongly discourages the use of single-use plastics.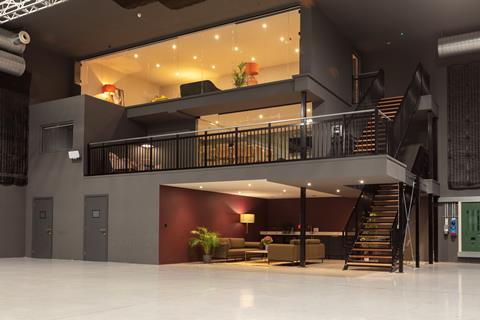 The studio complex has been created by commercials production company RD Content, and feels a bit more like a production company is behind the setup, than a facilities company. This is evident in the rooms they have inside the biggest studio, Studio 3 (pictured above). These are large flexible-use spaces that are raised up, above the kitchen and make up areas, with large glass windows leading onto balconies with views right over the studio floor.
The studio's clients so far include Sky, LIV Golf, Paramount Pictures, Amazon, Pulse Films and ITV Studios.