11 Nov 2020
Envy launches Envy Remote app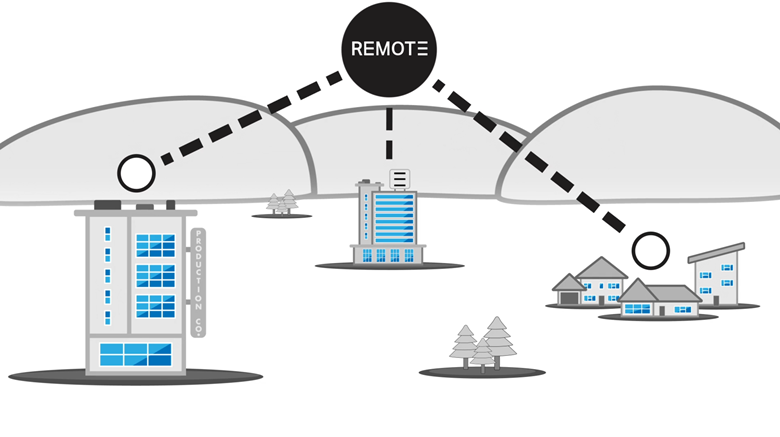 The app provides clients with a hybrid approach to post-production, enabling on-site and remote editing on the same project at the same time
Envy has launched a platform called Envy Remote that enables a hybrid approach to post-production, bringing production, on-site editing and remote editing together in one place.
Envy Remote has been created inhouse to "give clients the complete post-production experience wherever they are," says Envy.
ENVY_Remote_Original_Vers from ENVY Advertising on Vimeo.
In a press release, Envy said: "If you are an editor or a producer and want the flexibility of being in a post-production facility some days and working remotely on others, then Envy Remote is the perfect solution. You don't have to worry about communication between distributed teams as it's all available on the Remote platform."
Envy Remote will be made available to all Envy clients from this month and will be available through the App Store and Google Play. It offers the following services:
Remote Edit service – Provides editors with dual-screen access to their edit suite. They can access the same shared project as the rest of the team, with the producer also seeing the same screens in real-time, for a true over-the-shoulder experience.
Tasks service – A full task management platform. Clients can add categories and tasks, then assign them to any team member. Team members get notified on the Envy Remote mobile app.
Notes function – Enables the whole team to see all edit and production notes in one place, including attachments.
Discussions and live chat – Everyone working on the project can start fixed discussions on any topic, or ad-hoc live chats with individuals.
Shared project calendar – Ensures everyone on the project stays up to date with project milestones, shoots, viewings and events.
Frame.io integration – Enabling editors to quickly import comments directly into Avid.
Storyboards feature – Replicates the wall of sticky notes that would usually be in the edit suite. Users can create a Storyboard, add notes, change the order, text and colour.
Envy technical operations director Jai Cave, said: 'Through Envy Remote, we are offering our clients edits on site, edits remote and crucially a mixture of the two. Up to this point the industry focus has been, either have your project completely local, or completely remote through a data centre. The reality is that our clients need a hybrid solution, that allows them to have some edits locally, some remote and others splitting their week between the facility and home."
Envy CEO Dave Cadle, said: "Working remotely is here to stay and this period has given us the idea of creating something truly progressive for production teams and editors by enhancing the collaborative process regardless if you are working at Envy or working from home. Flexibility and adaptability is the key and this platform will do just that. This is an industry leading platform."
Envy CTO Daniel Sassen, added: "I believe Envy Remote takes cloud editing to a whole new level. It was a huge challenge integrating so many different systems with a mixture of public and private cloud technologies. As well as the Envy Remote front-end, we have built a whole backend-end orchestration portal to manage it."