26 Jul 2022
Gravity on track with Supercars Eseries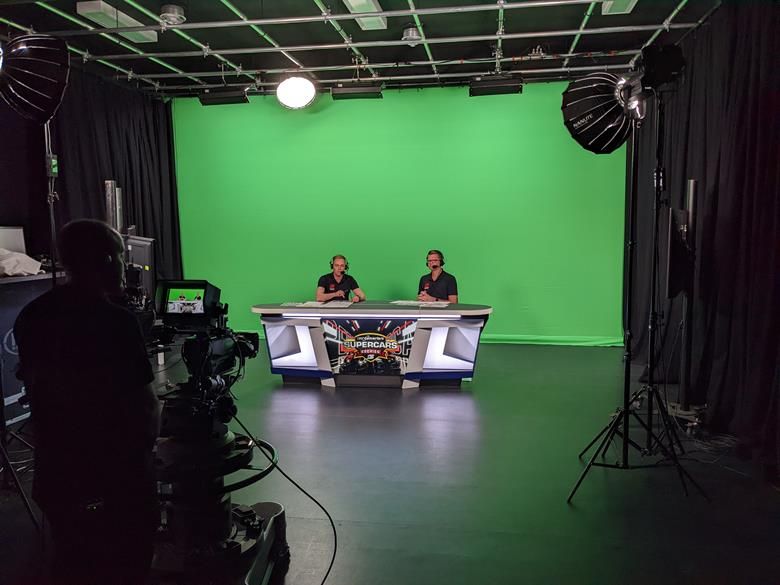 Gravity Media has produced competition since its inception in 2020.
Gravity Media has been selected to produce the Supercars Eseries.
Gravity also produced the series in 2021 and 2020, with it being born out of the lack of traditional sport during the pandemic. In addition, former Supercars CEO Sean Seamer now heads Gravity's US operations.
The Eseries takes place on the iRacing platform, and sees Supercars main game drivers and elite sim racers compete over six weekly rounds from 20 July through to 24 August.
Gravity's Australian operation across Sydney and Melbourne handles the Eseries, with its Sydney Production Centre housing a full control room for the Supercars production, which incorporates streaming the action live across multiple platforms.
The production sees as many as 30 drivers from all over the world integrated via a remote video platform. This involves a direct fibre link to the Production Centre in Melbourne, with a green screen studio housing four hosts to present the coverage. The broadcast also includes camera overlays, driver webcams, in-car camera graphics, driver audio feeds and lead Supercars Media commentators.
The 2022 Eseries includes two new Australian circuits and endurance races, as well as one Fans' Choice race. It will air on Fox Sports's Foxtel channel, Kayo's IP sports platform and Network 7's IP service 7Plus, and is also encoded for a live stream of the control room for feeds on Facebook, Twitch and YouTube.
Adam Dodman, studio engineering manager at Gravity Media Australia, said: "Since 2020 Gravity Media has been supporting Supercars to produce the Eseries for both OTT and Fox Sports. Leaning on our Melbourne and Sydney technical facilities, we were able to successfully deliver a turnkey operation for the weekly broadcast. Melbourne was used as the studio base for the hosts, in our green screen studio. The multiple camera feeds were sent to our Production Centre in Sydney via interconnected fibres.
"These fibres also carried the required communication and return video feeds. Sydney housed the main control room, including the iRacing team with their servers housed onsite to bring all the racers into the live broadcast. Zoom and Discord were used to integrate live audio/vision of the drivers to make the whole event feel more like the real thing."
David Tunnicliffe, head of broadcast at Supercars Australia, added: "We are thrilled to be working with Gravity Media on this event. Gravity Media's exceptional experience and expertise in delivering high-quality broadcast infrastructures ensure that we can produce a top-quality experience for our fans. Gravity Media's ability to adapt and innovate with the evolution of our Eseries over the past three years has been a key factor to the success of this partnership."