04 Aug 2022
Milk on board for Surviving Earth VFX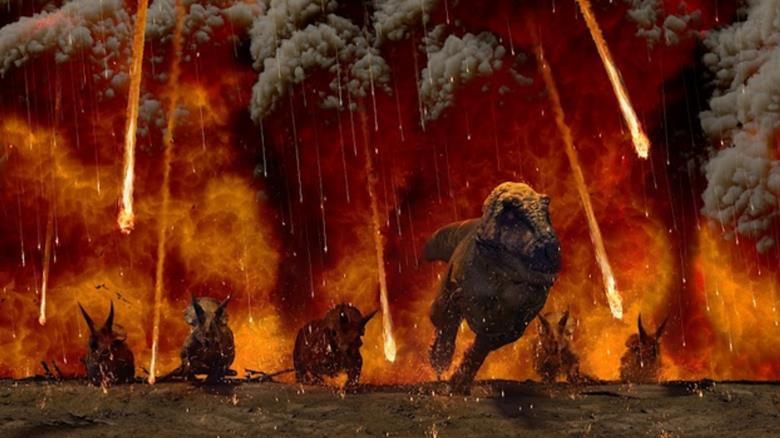 Loud Minds is co-producing the eight-part NBC series.
Milk will develop and create all VFX for NBC series Surviving Earth.
Co-produced by UK Indie Loud Minds and Universal Television Alternative Studio, the factual event-series will take a look back at previous mass extinctions and the lessons that can be learned from them. It will stream on Peacock in the US, which has a deal with Sky to air its shows on NOW in the UK.
VFX Supervisor Jean-Claude Deguara will lead the Milk team, tasked with creating high end creature and environment work to transport audiences back in time to prehistory.
This isn't the first time that Deguara has worked with Surviving Earth creator and Loud Minds creative director Tim Haines, with the pair having collaborated on ITV series Primeval and immersive experience Dinosaurs In The Wild.
Degaura said: "It's great to be collaborating with Tim once again after helping his vision come to life for our previous project Dinosaurs in the Wild. We can't wait to bring together our talented team of VFX artists to combine the worlds of technology and creativity and produce some epic creatures and environments for this incredible story of the evolution of life on earth."
Haines added: "I'm delighted to be working with Jean-Claude again on this spectacular story that celebrates the power of Life on our ever-changing Earth. We know Milk's creative team will produce the highest calibre of VFX to tell this important environmental story that will also help us understand our futures."
Milk executive chairman Jag Mundi commented: "We're very excited to see Jean-Claude and our creative team begin work on such an epic project in Surviving Earth. Milk has built a strong platform for growth, positioning itself well to expand the potential of its creative team and add a project of this quality to its roster."