16 Nov 2022
Post-production uncovered: The Embassy on Warrior Nun (Netflix)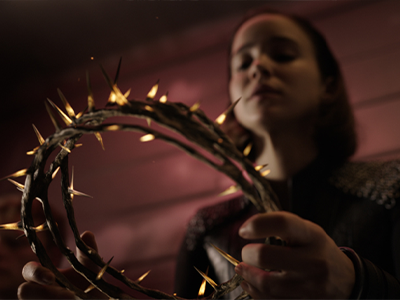 Creative studio completed over 800 VFX shots for the show's second series
The Embassy has revealed its work on the second series of Netflix fantasy drama Warrior Nun, which was done completely remotely.
Over 800 VFX shots were created for the second series, which is now available on Netflix, an increase on the 700 Embassy made for the first series. Netflix and Reality Distortion Field showrunner Simon Barry aimed to bring more action to Warrior Nun's second outing, with writer David Hayter, known for his work on the X-Men movies, brought on for his action writing skills and the number of episodes cut down to eight from 10.
The Embassy was brought in early in the process, working designer Carlos Huante on concept designs before joining the production team in Spain from the beginning of pre-production through to the end of principal photography.
The VFX work includes a host of adrenaline-fuelled scenes including the use of digital doubles of the main cast and creature work with the Tarasks and Wraiths of season one, as well as flying limbs, epic fights, magic, explosions, and set extensions.
Two action scenes filmed using Bolt motion control rigs were particularly challenging, with digital doubles, CG gore, body part replacements, and a myriad of layers in compositing involved.
Warrior Nun is the largest show ever completed by The Embassy, and it was finished completely remotely. The remote workflow was enhanced through more hardware and infrastructure, and the development of Embassy's own remote reviewing tool to evaluate shots with Barry and Netflix.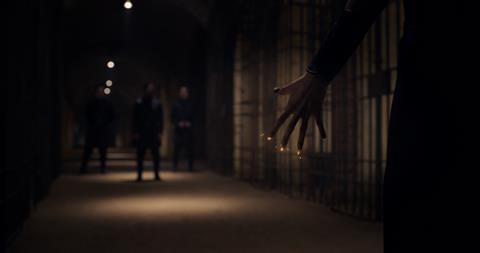 Winston Helgason, president and EP at The Embassy, said: "For a VFX vendor like The Embassy, it's always a pleasure to work with Simon Barry. His mandate is to get as much on screen as possible, and for it to look as great as possible within budget. In order to do that, he really lets us fly, always open to suggestions and offering great VFX suggestions of his own since he has so much experience with the process."
He added: "Our relationship has truly bloomed since we first worked together on season one. This trust level has become so high that Reality Distortion Field and The Embassy have recently announced a joint venture between the two companies, so we can continue to develop genre television shows together. In addition to two seasons of 'Warrior Nun', we've also completed the first season of 'Fakes' - and there are many more properties currently in development."