30 Oct 2020
Post-production uncovered: Stardust (Cinema)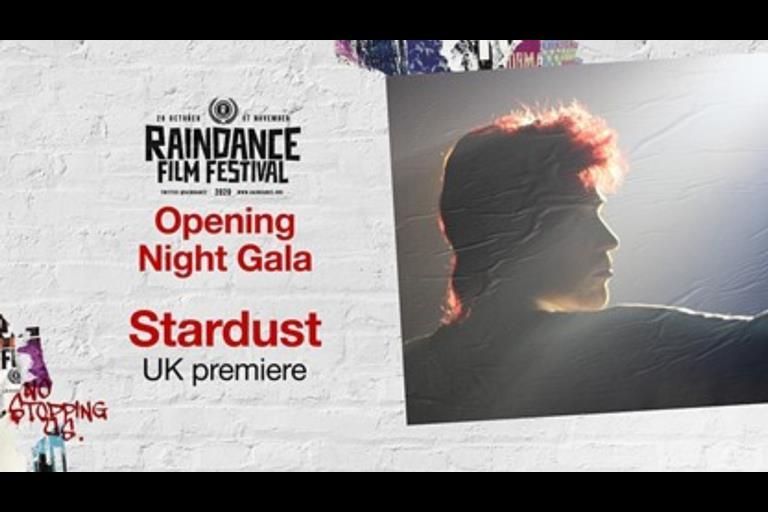 Twickenham Studios completed the sound mix for the upcoming release
Twickenham Studios have completed the all-important sound mix for David Bowie biopic, Stardust.
Directed by Gabriel Range (I am Slave, Death of a President), it was developed from a screenplay written by Range and Christopher Bell. The film focuses on a 1971 trip to the US, which is credited with inspiring Bowie to create his famous alter ego Ziggy Stardust - rather than going through his entire career. It stars Johnny Flynn as Bowie.
The Salon Pictures film, co-produced with Canadian firm Wildling Pictures and filmed in Ontario, was financed by Film Constellation and Piccadilly Pictures. It was produced by Paul Van Carter, Nick Taussig and Matt Code, with executive producers Fabien Westerhoff, Christopher Figg, and Robert Whitehouse.
Stardust opened the Raindance festival this week, and it will be released in cinemas and VOD platforms from 25 November.
Range revealed that the film will use more than just old Bowie classics when it comes to music: "On this sort of non-tour of America, David was not able to perform due to the lack of a work visa. So right off the bat, we knew we were going to be using songs that he was inspired by and performed as part of his tours of the time."
TW1 Studios sound re-recording mixer Tim Cavagin revealed the work that went into producing some of Bowie's iconic sound for the big screen: "The sound mix in this film was a lot of fun as it's largely a road movie with 3 live performances at the beginning, middle and end. Large parts of the movie are spent in a car and so the challenge was to make the soundscape as interesting and varied as possible.
"We were keen to show a progression in slickness in the live performances. This was possible as we had access to all the instruments and vocals as seperate tracks that were either recorded on the day or as sessions recorded by Johnny in his studio. In addition the film was fabulously scored by Anne Nikitin.
"I looked forward to hearing each cue as it came in daily, and was never disappointed by any of them. Anne really captured the mood of the movie beautifully, which made framing it within the soundscape of the movie both rewarding and not hugely complicated as I wasn't having to fight the Dialogue and FX, and it was obvious when to let the music drive a scene with little else playing.
"With the film starting in London and leaping across America, East to West Coast we had plenty of opportunity to create contrasting soundscapes to help place the film in its various locations. Twickenham Studios Sound FX Mixer Max Walsh pretty much had free reign."
Cavagin was also impressed with director Range: "I found [him] a delight to work with closely, as he wasn't afraid to try things out and would have many ideas himself - but at the same time he wasn't afraid to dismiss his own ideas if he thought someone else's were stronger. It was a really inspiring and hugely free working environment. His enthusiasm really rubbed off on everyone, and so it's an experience I'd repeat in a heartbeat."
He added on Flynn: "Making the performances sound live was helped by his projection of voice and also his masterful guitar playing. With the live tracks and studio stems I feel we give the audience a true feel and vibe of the context, era and environment we were trying to recreate."