16 Oct 2020
Red unveils Komodo 6K camera system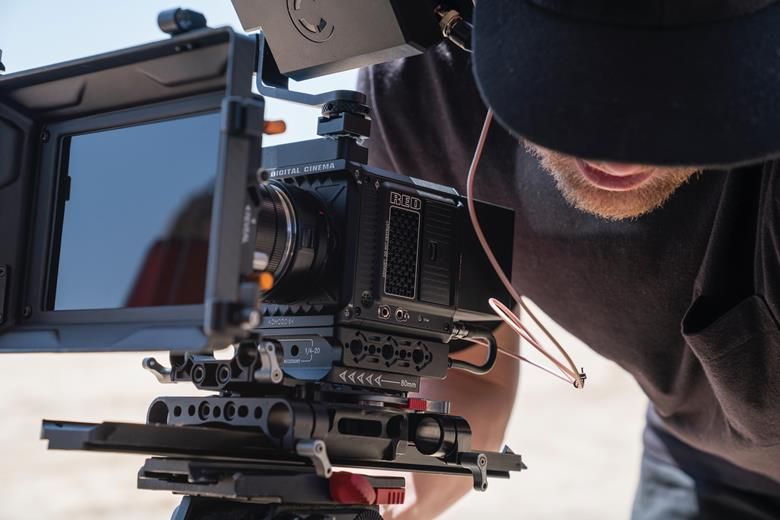 The camera is available to order now, starting at US$5,995 (£4,640)
Red has launched its latest cinematography camera – the Komodo 6K camera system – which is now available to order.
The small, lightweight camera (4-cubic-inch (101.6 mm) and weighing 2.1 pounds) features a global shutter sensor (27.03mm x 14.26mm). It captures 6K at 40 fps and 4K at 60 fps.
The Komodo has an RF mount and can work (via an adapter) with EF, PL and other lens systems, including anamorphic lenses.
Autofocus control is available via the camera's integrated, colour LED touch-screen display, which also provides access to the Redcode RAW settings (HQ, MQ, and LQ compression options.
Additional camera features include built-in wireless capabilities and connectivity via the Red control iOS app.
The KOMODO 6K includes
KOMODO 6K camera brain
AC power adaptor 45W
1x RF to EF mechanical lens adapter
Mini world travel adaptor kit
Jarred Land, president of Red digital cinema, said: "This tiny chameleon of a camera packs in amazing resolution, dynamic range and image quality with a global shutter that has allowed filmmakers to capture footage in ways never thought possible."
Film-makers Michael Bay and Jason Momoa, and cinematographer Erik Messerschmidt, ASC, have had the opportunity to try out the Komodo 6K. Bay said: "The sensor is beautiful. I always wanted something this small, this sophisticated in terms of a high-quality image. It's very lightweight; very handheld."
Messerschmidt adds: "There is no other camera on the market with a global shutter that is this size and this versatile. And yet there are no quality compromises."
Momoa said: "It's like cinema in the palm of your hands."
The camera costs US$5,995 (£4,640), and includes package bundles with additional accessories, including the starter pack (US$7,200, £5,570) with an RF to EF adapter with ND fiter, media and media reader; and a production pack (US$8,200, £6,345) with everything in the starter pack and additional 'production-level accessories.'
CVP is taking pre-orders for the camera, which will also be available to view and test at CVP's Newman House showroom, London, from October. To pre-order visit cvp.com/komodo