04 May 2023
Tata completes The Switch acquisition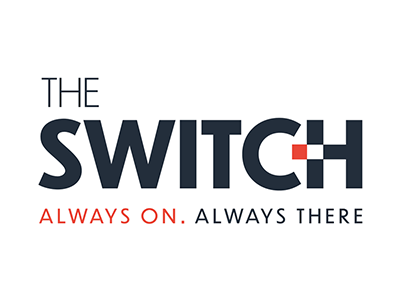 The Switch will continue as a standalone company, with all staff staying except CEO Eric Cooney
Tata Communications has completed its acquisition of The Switch for $58.8 million (£47.2m).
The Switch becomes part of the Media and Entertainment Services (MES) business of Tata Communications under Dhaval Ponda, with current Switch CEO Eric Cooney leaving the company. All The Switch staff will be kept on at the company, which will continue as a standalone entity under Ponda.
The deal was originally announced back in January, but has now been given regulatory approval.
Kevin O'Meara, VP of marketing at The Switch, explained to Broadcast Tech: "A central driver behind Tata Communications' acquisition of The Switch was the exceptional expertise and experience of its staff, which has successfully delivered the biggest live events in the world. For that reason, Tata Communications is retaining all staff members and will run The Switch as a standalone entity that will fully utilise its deep production and engineering talent.
"Former president and CEO Eric Cooney has now left The Switch as was always planned, with Dhaval Ponda now leading The Switch as Tata Communication's vice president & global head of media & entertainment. Cooney is an entrepreneurial CEO and his mission was always to build investor value and steer The Switch to a successful new future."
Overall, Tata aims to provide an end-to-end video production and transmission solution through the acquisition. The Switch has provided these services for the likes of CONCACAF and the Tennis Channel in the past.
Tri Pham, chief strategy officer, Tata Communications, said: "Immersive video experiences in real-time are going to be the next game changer for enterprises, and our combined expertise will make for a formidable force creating shared value for all. We're gearing to bring more powerful platforms for sports federations and broadcasters to help them deliver fast-paced, always-on and interactive entertainment forms for viewers across borders. We're extremely pleased to welcome The Switch team to Tata Communications."
Dhaval Ponda, global head of media & entertainment business, Tata Communications, added: "Tata Communications and The Switch are now a powerhouse with the combination of live production capabilities, global edge platform dedicated for media & entertainment industry along with end-to-end managed services. These are exciting times in the world of video production for us to make a difference for enterprises and engage consumers. Together, we are leveraging the expertise of both companies to bring some never-before-known experiences for fans globally – whether they are playing esports, watching a live tournament or live streaming a concert. We welcome and wish our colleagues from The Switch all the very best for their future."
Eric Cooney, president & CEO of The Switch, said: "The Switch is a market leader offering live production and transmission services to hundreds of customers in the United States and abroad. This acquisition by Tata Communications is a key milestone in our growth journey and enables us to expand our horizons. Together with Tata Communications, we are excited to step up our customers' growth journeys, enhance viewer experiences and expand globally."