12 Sep 2022
Unreal Engine a 'gamechanger' for virtual production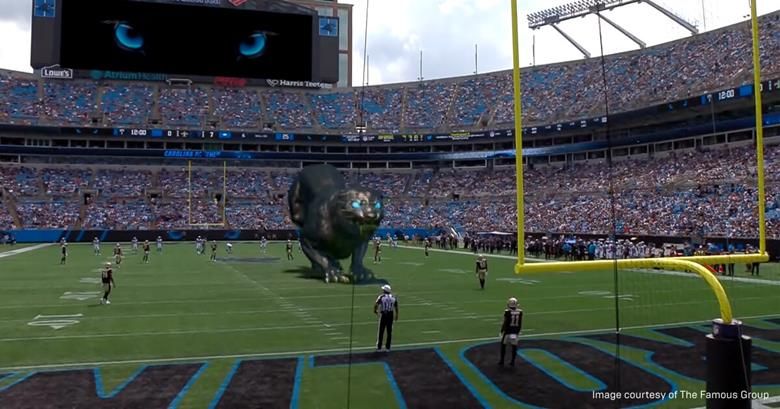 Younger audiences increasingly want green screen studios
The Unreal Engine has been a "game changer" for virtual production and drawing in younger audiences, a panel of Alex Dinnin and Lucy O'Brien have said.
Alex Dinnin, director of graphics and innovation at WB Discovery sport, Europe, said that the evolution of the Unreal engine has enabled Eurosport to cut down the number of built studios it had across 10 territories, thereby saving money and facilitating the organisation's wider sustainability goals.
He noted that "everyone is using Unreal engine" at exhibitions and that the 3D creation tool has made virtual production popular again.
"Green screen studios were a big thing until 10 years ago and then they dipped but now they've come back in with Unreal," he told the audience on the panel for sustainability in sports and news.
"In my departments we built a great big environment in Unreal and then we distribute it to all our markets and they can use the same studio, which helps with consistency across the brand."
His fellow panellist Lucy O'Brien, chief technical officer at EMG Media, added that she is receiving more requests from clients for virtual studios and that Unreal is changing the landscape as it has helped evolve virtual production to become more agile and away from the "clunky" machines that it was synonymous with in the past.
"Younger viewers are also much happier to look at virtual studios because they've grown up with [the virtual world]," she added.
Opening up the news
Elsewhere in the session, attendees heard that technology and policies adopted during lockdown have enabled news programmes to have a more diverse range of guests and opinions than before the pandemic,
O'Brien said that she doesn't see news production going back to its pre-2020 model, when guests were always either in-studio or a truck was sent out to film them. The embrace of remote production by news channels have made them nimbler in booking guests, she explained.
She paraphrased Morwen Williams, director of news operations at the BBC (who had to pull out of the panel last minute), who said that the organisation used to determine its news contributors based solely on how quickly they could get a crew to that guest.
"You have now opened up the comments that you can have – good or bad – and that means that you can get a better diversity, in terms of opinion. Why would you want to change that?" O'Brien said.