19 Jul 2022
Vicon launches Valkyrie motion capture cameras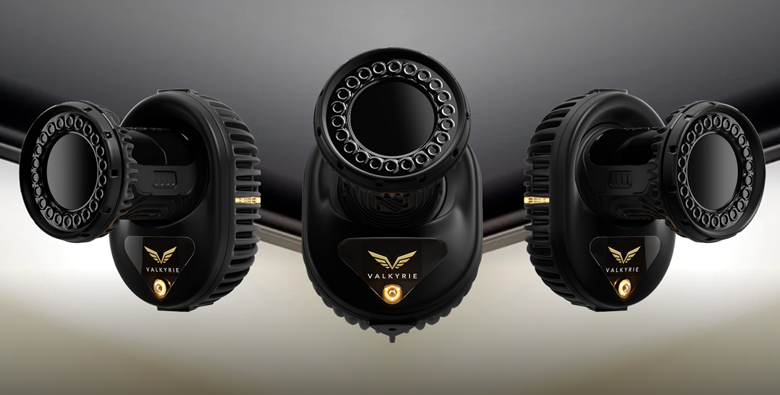 Four camera range includes a 26-megapixel model and a high-speed capture mode at up to 2,000 FPS
Vicon has launched its new flagship motion capture camera range, Valkyrie.
Designed to work with Vicon's Shogun software, the range includes a 26-megapixel model and a high-speed capture mode at up to 2,000 (FPS) when windowing techniques are uses (500FPS at native speeds). This is combined with a bespoke varifocal lens to capture a a higher fidelity than before.
Other features include a 30FPS full video preview mode and an IP65 rating for use in all environments.
The Vicon Valkyrie range:
VK26 – the flagship model with a 26MP resolution and native 150FPS
- Ideal for highly demanding applications including full body performance capture, Virtual Production and In-Camera VFX (ICVFX) for AAA films and games
- Provides robust tracking of people and cameras in large spaces and challenging environments
- Capable of capturing the most realistic characters and motion, including complex details such as high-definition fingers or large groups, reducing costs in post-production
VK16 – offering the highest frame rate per megapixel, at 16MP with a native 300FPS
- Supports ICVFX to track cameras in small or medium volumes
- Able to capture high-speed character and prop motion
VK8 – delivers both the highest native frame rate of 500FPS and the best cost per megapixel at 8MP
- Offers an accessible way for indie film and games studios to tap into motion capture and Vicon's highly accurate data within a budget
VKX – strobeless camera featuring 7MP resolution and native 380FPS
- The most accessible entry point for small-scale ICVFX
The range aims to enable digital artists to visualise realistic characters and scenes, while saving time in post-production thanks to the quality of its data.
Imogen Moorhouse, CEO of Vicon, said: "Filmmakers rapidly adopting virtual production techniques and ICVFX are at the cutting edge of the use of motion capture. With Valkyrie we will support the growing needs and demands of the VFX industry with the most advanced motion capture systems ever seen.
"In challenging times, the Vicon team has created an industry-leading set of features providing high fidelity, intelligence, automation and a technical robustness which combine to create a new degree of usability, speed and accuracy. With every design decision we've taken we have focused on empowering the global community of motion capture users to take their work to the next level. With Valkyrie, our customers are going to play a massive role in driving forward a new era of motion capture innovation and exploration."